Phone Services
Stay connected with our top-notch phone services – never miss an important call again!
KeylinkIT
What you get with our Phone Service:
KeylinkIT provides a reliable and professional phone service for your business needs. With our mobile and desktop applications, you can make calls using your business caller ID from anywhere. Our unlimited minutes ensure that you never have to worry about going over your allotted time. Our HIPAA compliant service also ensures that your calls remain secure and confidential.
Our phone service also includes phone system backups and power supply, including POE switches and injectors, to keep your communication running smoothly. We offer the option to port your existing phone numbers to our service, providing continuity for your customers. Our team provides warranty and installation for our phone service, as well as ongoing support. At KeylinkIT, we're dedicated to keeping you connected, so you can focus on growing your business.
Porting of Existing phone numbers
Warranty & Installation provided by KeylinkIT
Fanvil X5U ($115 physical phone) NO CHARGE
Fanvil X5U
Want more details?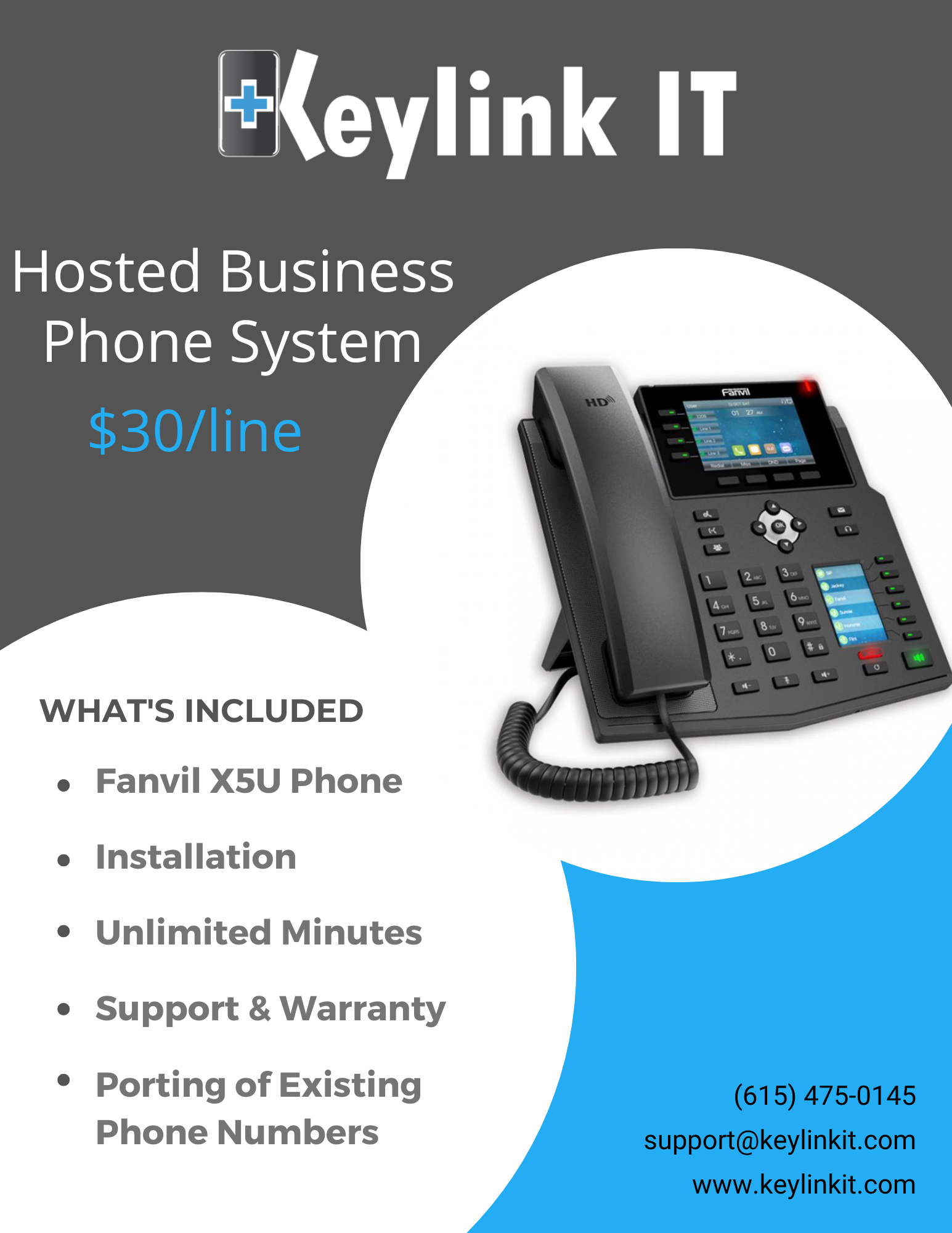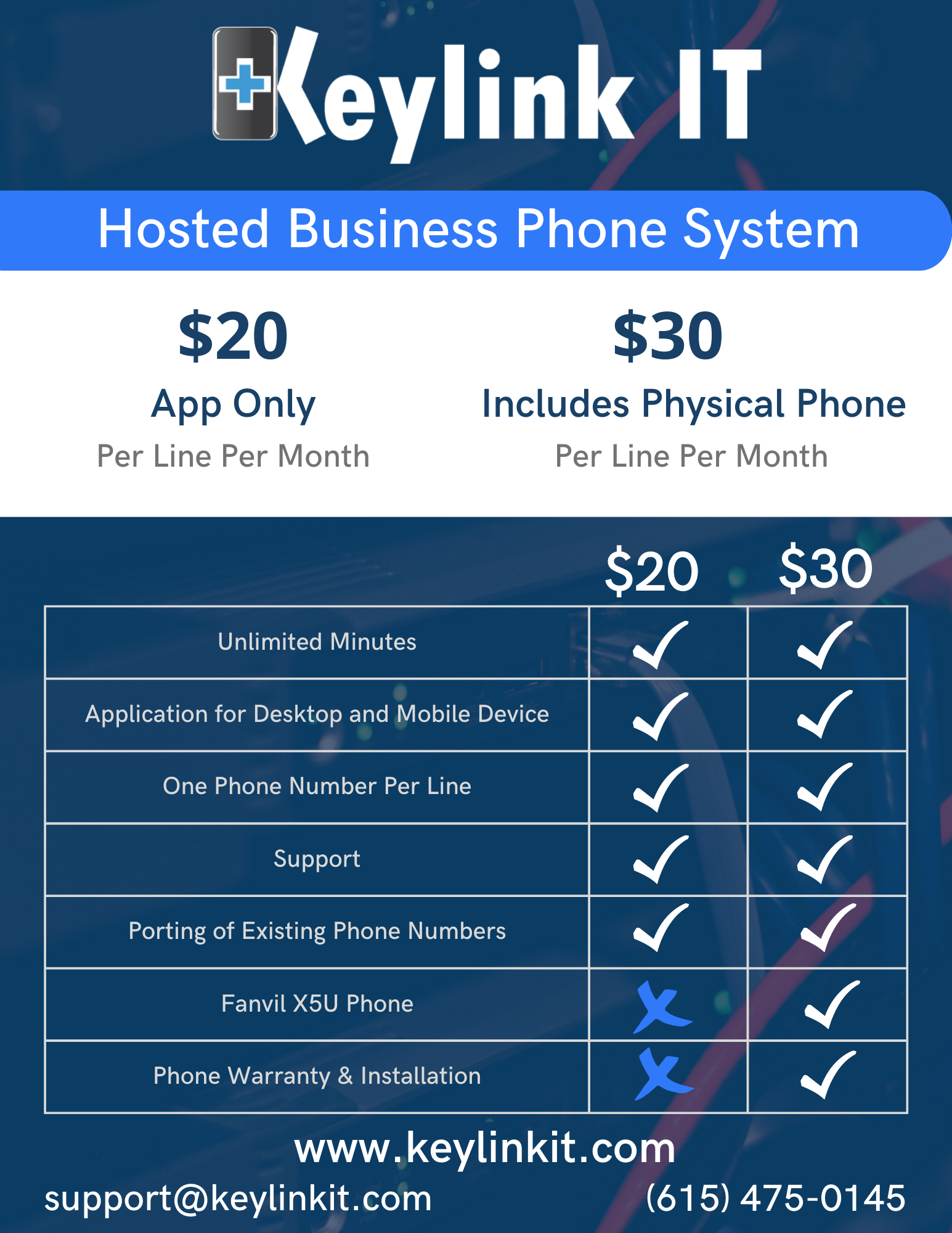 Office
535 Shute Lane
Hendersonville, TN 37075
Hours
M-F: 8am - 5pm
S-S: Closed